X-Ray System
Model: XRF2000R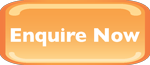 The XRF-2000R software support independent windows for each function.During the measurement process, the camera monitor view enables analysis to be performed qualitatively and process statistically. The system's measurement data can be exported to Microsoft Excel and other programs.
By clicking desired location on camera monitor, Point and Shoot function can fit to that location to measure automatically with stage control system. The XRF-2000R can process multiple type of statistics and reports including Xbar-Rs chart, Histogram etc. also support various interface for the resulting values (Excel, HTML and database formats).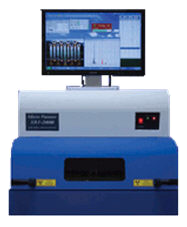 Product Feature
Fully compliant with RoHS, WEEE, ELV optimized application
Precious Metal Analysis application (Gold, Silver, Platinum other Jewelry etc.)
Thin film or complex multi-layer plating Thickness Measurement application
Other customer interesting elements analysis application
Jewelry

 

PVC standards

Ele.

Given Value

Measured Value

Ele.

Given Value

Measured Value

Pt

100 %

99.99 %

Pb

400 ppm

406 ppm

Pt

97 %

97.02 %

Cd

100 ppm

102 ppm

Au

100 %

99.99 %

Hg

200 ppm

191 ppm

Au

76.3 %

76.18 %

Cd

400 ppm

415 ppm

Au

51.8 %

51.67 %

Br

500 ppm

520 ppm
Technical Specification
Chamber Size:
Slotted Chamber
W610 x D670 x H490 mm
Weight
 75 KG (Net)
Usable Sample Area
W550 x D550 x H30 mm
X-Ray Tube:          
Rh (Ag, Mo) target, 1-50KV, 1.0mA current. Micro Focused
Filer System:        
5 filter with auto-changer primary filter system
Collimator System:             
Form 0.1mm to 3.0mm up to 6 collimators with auto collimator changer.Customer selected collimator size (optional for special application).
X-Ray Detector:
Electronic Peltier cooled Silicon semiconductor (PIN diode) detector. No liquid nitrogen gas, detector resolution 149eV FWHM at 5.9Kev
Video System:
Color CCD camera magnification approx, 20X zoom depend on monitor size or 100X zoom (optional) Electronic crosshair with Collimator Circle
Analysis Sample:
Solid, liquid & Powder.
Detection Range:
From Al(13) to U(92) 1ppm ďż˝ 100wt% (Vacuum Optional)
Radiation Safety:
Fully protected, fail safe system auto shut down regarding door sensor, shutter sensor, temperature sensor, designed X-Ray safety
Main Supply:
110/220V AC power 50/60Hz
Spectrum Processing:         
Digital Pulse Processing. Auto Peak ID, Various Intensity method -Gross, Net, Digital Filter, background removal
Deadtime correction, density correction, Spectrum auto-scaling
Control System:
Desktop or notebook with windows 2000/XP/Vista environment
RoHS WEEE ELV optimized application
FP Method:          
Qualitative material analysis up to 30 elements without sample preparation
Calibration Method:
Quantitative material analysis with standards calibration
Plating thickness measurement application up to 6 layers
Data Output:
MS-EXCEL or HTML or database format user creative customized report
Graphical Display
A Graphical User Interface (GUI) based Measurement Windows enables measurement results to be viewed graphically.
User Friendly Reports Preview data in graphical formats.
Preview data in graphical formats.